Gone are the days when Pokemon Go has taken the world by storm. Today, AR technology has gone beyond the gaming industry and started transforming key industry sectors. Simply put, AR remote assistance technology offers many benefits to modern industries for streamlining workflow, reducing operational costs, and improving overall efficiency. All the departments including marketing, sales, processes, and customer service can make the most of this technology through apps.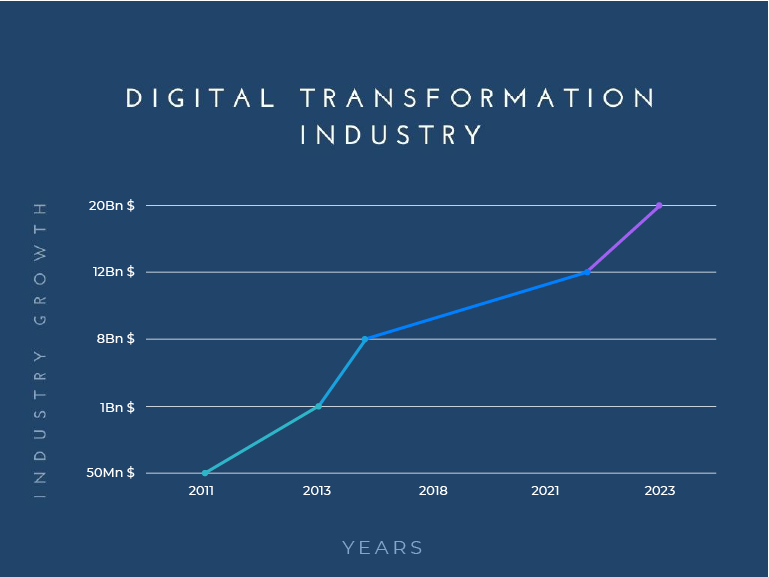 A research firm ARtillery Intelligence has predicted that the global market for enterprise-grade AR applications will go beyond $14.2 billion by 2022. From startups to small, mid-sized, and large enterprises across various industry sectors including manufacturing, healthcare, automotive, defense, and healthcare have become big beneficiaries of AR technology. 
Let's go through seven Augmented Reality-based enterprise-level use cases with their benefits. 
Enterprise-grade Use Cases based on AR and Benefits
Be it a remote assistance solution, AR-based enterprise advertising, or customized AR apps for web, mobile, and headsets, AR technology remains beneficial for modern businesses. Here are the seven top real-world use cases based on AR technology that benefit your business. 
1. AR-based Remote Assistance Solution
The remote assistance app enables workers to collaborate with technicians or OEMs efficiently and in real-time. It creates an interactive environment between remote workers and experts for superimposing information using real-time video streaming. Here, the superimposed information sticks to real-world objects and remains in the same place thanks to digital annotation technology. Irrespective of camera movement, the information remains still and the user has no need to store this information in memory. 
AR remote assistance solution enables quicker troubleshooting while reducing the time and cost of traveling. It also improves customer support. Users can perceive information in a quicker way and efficiently through real-time auditory communication. 
2. Knowledge Transfer Solution
Custom Augmented Reality solutions are designed for the camera transferring the real world with "see-what-I-see" technology at the core. Such AR knowledge transfer apps enable employees to get training quickly and eliminate travel expenses. AR-based knowledge transfer apps also reduce the risk of human mistakes and ensure more safety of employees. Augmented reality-based apps for knowledge transfer can also provide 3D experiences to the users and enable companies to offer on-the-job training for existing employees as well as new ones. 
Knowledge transfer apps are also designed to store the experience of employees and prevent knowledge loss in any circumstances. 
3. AR-based Shipping & Logistics App
Augmented Reality can take the shipping and logistics industry to a new level by improving delivery and enhancing other operations. AR-based logistics and shipping apps can guide the worker to locate the right item and delivery persons to find the right address. On the other hand, such apps enable customers to track their parcels or consignment. Key benefits of AR logistics solutions include improved inventory management with enhanced safety. 
A customized app can also reduce logistics time using digital navigation for finding the right and shortest route for delivery. The AR technology enables logistics executives to visualize packing instructions and thereby enabling them to minimize the chances of human errors. 
Also Read- AR Remote Assistance Solution- A Quick Way to Improve Efficiency
4. AR-powered Architectural Visualization
The real estate sector can be one of the biggest beneficiaries of AR technology. During and after the pandemic period, Augmented Reality can be helpful for the sector through visualization capabilities. Complex architectural models can be visualized more effectively with a comprehensive and consistent view of various components and fittings. This experience is more interactive than 3D drawings. 
AR-based architectural solutions can facilitate the visualization of complex architectural projects even without visiting the site or during the under-construction phase. 
5. Damage Recognition using AR
The automotive sector can get the benefits of Augmented Reality. From car inspection to damage recognition, AR apps can scan a vehicle's damaged parts and estimate the scope of the damage. Then these apps transfer the information to the insurance company along with the customer. 
Though this concept is in a nascent phase, we can expect that the automotive and insurance industries will leverage its benefits over the period. In a way, this concept has potential and a promising future. 
6. AR-based Product Visualization
Augmented Reality enables visualization and provides an immersive experience to the users. When it comes to visualizing products with graphical overlays and demonstrations, consumers prefer trying products using the web camera or mobile devices. Be it a product for makeup or jewelry, headwear, or hair color, an AR-based product visualization app can make the buyer's experience more pleasant and interactive. 
Talking about the key business benefits of AR-powered app for product visualization, we can consider a unique shopping experience with more convenience and reduced possibility of returning items. Retailers or brick-and-mortar store owners can increase customer engagement and sales using real-time product visualization. 
7. AR-based User Guide
AR-based manual apps are designed to provide on-the-spot guidance and training materials for self-service or self-maintenance. AR-powered user manuals offer easy-to-follow visual steps to ensure faster maintenance training and user onboarding. 24/7 availability on various devices ranging from iOS and Android smartphones. 
Concluding Lines
In a nutshell, AR has got streamlined in the thriving enterprise sector. Many entrepreneurs are willing to explore the scope of AR technology. AR remote assistance and other solutions are capable of taking the industry to a new level. In the coming years, we will see more innovative use cases based on AR technology. 
Rejig Digital has launched Ally, a purpose-built, Augmented Reality-based app for remote assistance. Whether your remote employees want to connect to technicians or OEMs, Ally makes it possible in real-time. It enables companies to save big on various costs including expert visits and equipment maintenance. Do you want to book your demo? Simply send us an email at info@rejigdigital.com. Our experienced consultants will get back to you soon.